Looking for violin lessons in Cincinnati

your child will love?
We are an accelerated String Music Program, specializing in the Suzuki Talent Education method
of teaching music to ages 4-18.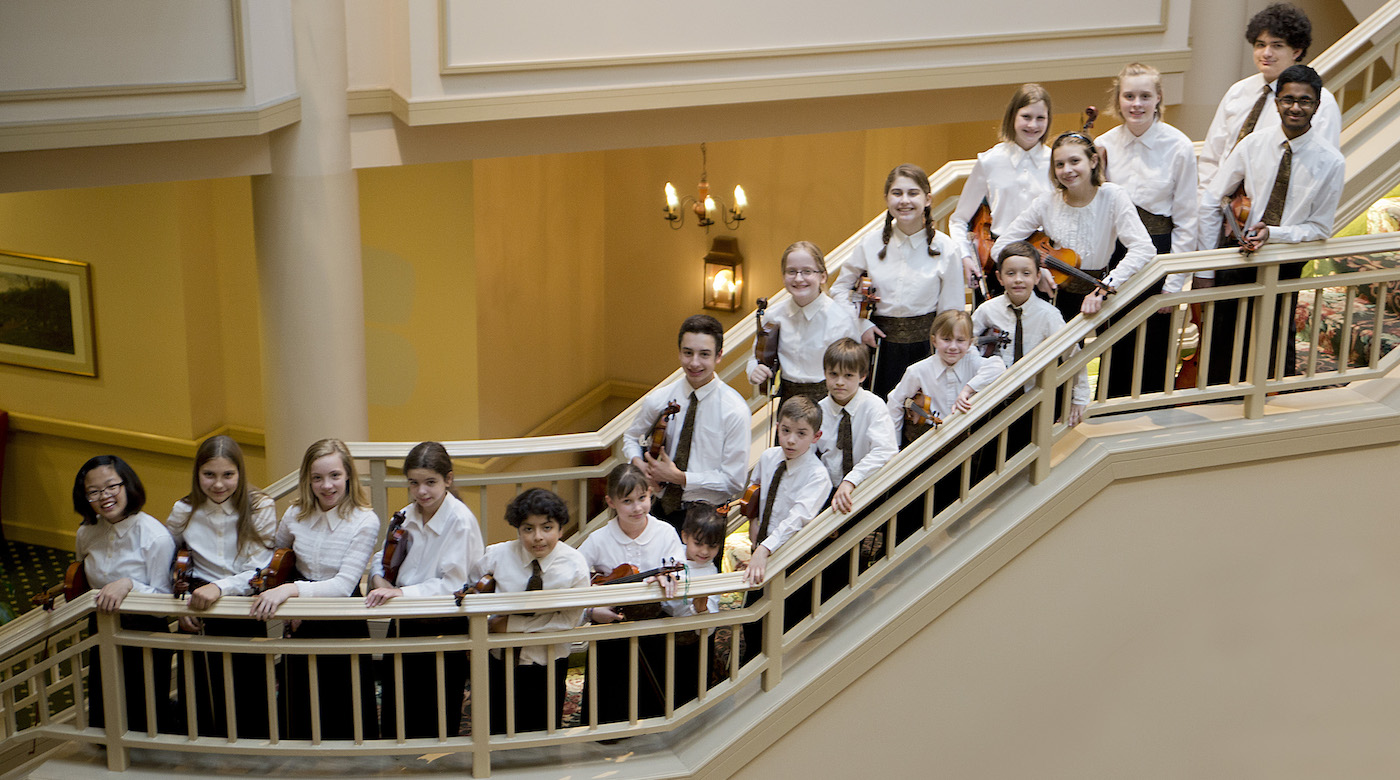 Instruction offered in Clifton, Mt. Washington, and Walnut Hills High School
Contact us at info@suzukiproject.org or call 513.231.3523
A music class to prepare children (newborn - age 4) and their accompanying parent for Suzuki study, using a structured curriculum from the Suzuki Association of the Americas.
---
Saturday Ensemble and Music Theory Program
Resumes this Fall!
Schedule a free observation-call 513.231.3523
TEEN STRINGS Program
for advanced teenage players ages 12 and up
(violin, viola, cello, bass and piano)
For an audition, contact us at info@suzukiproject.org

or call 513-231-3523

---
Our Mission:
The Corryville Suzuki Project, Inc. (CSP) provides the highest level of musical training in a positive and nurturing environment for any child with the support of a parent or guardian. CSP seeks out concert opportunities to demonstrate the Suzuki method to audiences in the Greater Cincinnati area and to bring
music to new and underserved audiences.
What is Corryville Suzuki Project?
CSP was founded in 1995 by the
husband-wife team of Dr. Vincent Phelan and Elizabeth Council-Phelan
, both professional musicians trained at CCM. The CSP program espouses the core value of the Suzuki philosophy that any child can learn to play music in a very literal way by inviting children of every economic, racial, and social background to develop high-level skills.
A second core value that has made the CSP program unique is a commitment to take its music out to community. These outreach concerts demonstrate the Suzuki method to the public and bring music to underserved audiences in the Greater Cincinnati area, in places such as nursing homes and hospitals.
CSP also performs in support of other area fine arts organizations, such as ArtsWave, Cincinnati Symphony Orchestra and the Cincinnati Ballet.
See what we have been doing!
Fall Newsletter 2018
Check out our most recent concert photo galleries: